3D printer fixes food, housing, cars, aircrafts, organs and even weapons. 3D printing has the potential to revolutionize the world. For better or worse SvD Business have lists some of the most interesting things that already are possible to 3D print.

1. Weapons - anyone can print it
The 25-year-old US law student Cody Wilson, who works in an organization that wants to spread weapons globally make news a while ago when he showed his 3D printed gun. With 3D drawing he made it possible for anyone to 3D print and assemble a fully-functioning gun.
Once the news broke out about the 3D printed gun there was a lot of debate whether this should be legal or illegal.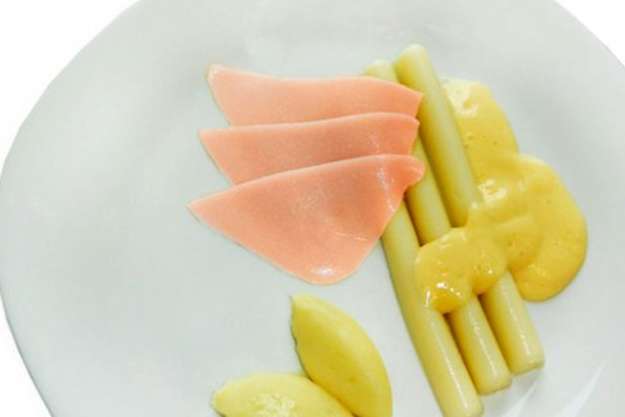 2. 3D printed food - the elderly are testing it
German retirement homes have in partnership with a research project tried 3D printed food. Pork and chickpeas have been mashed into paste and put in a printer. The paste is then being built up in thin layers on top of each other to build a structure form-food.
The difficulty in this case is to get a good consistency, without the layers falling apart. The food is said to taste and smell like an ordinary meal, but melting unusually quickly in the mouth.
3. Cars - Speeding at 40 km / h
The Phoenix- based company Local Motors attracted attention at the Detroit Auto Show last year. They released a 3D-printed car during the fair. Besides the engine, tires and suspension the car is all printed in Koliber.
The car took about 44 hours to print and it has a top speed of 40 km / h and cost at least 18 000 USD to produce.
4. Houses - sharing its power
The house (with associated car) is a project by AMIE. The project is a collaboration between the US Department of Energy, University of Tennessee and an architectural firm.
The house has a special design, assembled in several parts. It is one of the largest carbon fiber structures ever and actually has additional features. The house and the 3D-printed car can collect energy, including solar panels, and share it with each other.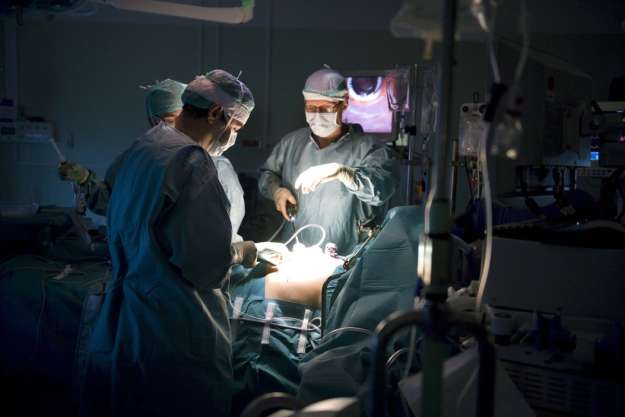 5. Organ - replicas of hearts
3D-printed body parts to use in the human body is far from reality. However, there is technology to manufacture copies of hearts in plastic.
Researchers at MIT and Children's Hospital Boston have developed a method of 3D-printing hearts. It takes around three hours to 3D print from MRI to finished heart. Surgeons hope this will make it easier and safer to plan and conduct operations.
6. Dolls - three-year work with silicone doll
Dolls - three-year work with silicone dolls
Culture has had great use of 3D printers. The doll movie "Anomalisa" has been named this year most discomfort human movie ever, even though it does not have a single human in the cast. Instead, it is filled by 3d-printed silicone dolls, designed after real people.
All other things in the movie, furniture and cars, for example, is done by hand. It took three years to make the film.
7. In space - "Made in space"
ISS, the International Space Station, has not missed the trend of 3D printers. In autumn 2014 the company printed a new spare part for the printer's print head with the text "Made In Space" with the Nasa logo on it.
Company CEO Aaron Kemmer do not pull any punches when he describes the significance of the first 3D printed object in space.
- When the first man created a tool off a cliff, one could not have imagined that one day we would replicate the same concept in space. We see this as a transformative moment, not only for space development, but for the ability of our species to live off planet earth.
8. 3D printed office - 185 square meters
In a project between Dubai and the Chinese company Winsun there may soon be an 3D printed office building of 185 square meters in the United Arab Emirates. The news was revealed by the countries Cabinet minister Mohamed Al Gergawi.
Unlike previous construction projects there are plans to build internal structure with 3d printers.
9. Clothing - made of "soft material"
The Israeli fashion designer Danit Peleg has developed an entire clothing line through a 3D printer. The clothes are relatively thin and made of a "soft materials".
She also believes that 3D-printed apparel has a bright future.
- Will we soon be able to design, share and print our clothes from home.
Source: