In the latest issue for March / April 2016, the Germany industry Jewellery magazine "Schmuck-Magazine" dealt with the trending topic: Jewelry made from the 3D printer.  The magazine with the headline: "Nothing is impossible - jewelry with 3D printing" deals not only with the currently observed trends in jewelry 3D printing scene but also what some experts insight in the field. The article includes Fabian Strohschein, the Managing Director of 3D Activation GmbH, a 3D printing service providers in Wiesbaden and Thun / Switzerland.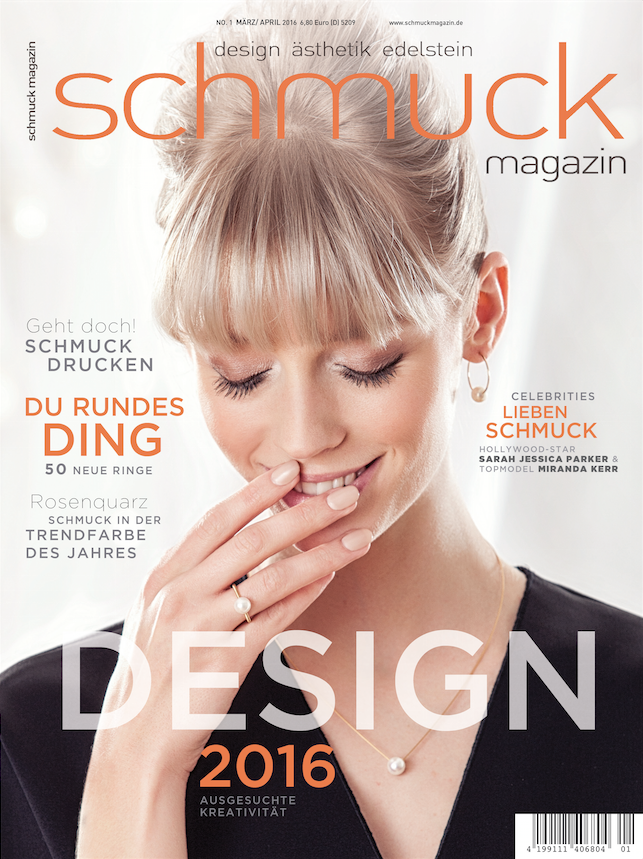 An important point of the interview is how gold and silver have a somewhat different printing process than other materials. "When 3D printing with gold the selective laser sintering process is used, a method that have been used for a long time for printing  PA (polyamide plastics). In this 3D printing method, individual layers are fused by a laser beam selectively and thereafter constructs the desired 3D model using the codes in the print file data. It is crucial that the starting material (PA or gold) is in the form of a fine powder. Compared to plastic, gold is a precious metal and have much higher melting temperature which means due to the print process a stronger laser is necessary to melt and sinter the material.
An equally important role in the interview in the article is how 3D Activation uses 3D online configurator. The 3D online configurator give business customers the opportunity to realize custom 3D printing designs for employees and customers. The crucial fact is that this is not a CAD program. Thus, anyone can print anything very easy with help of the configurator."A cell phone cover with the initials of the recipient is just as easily produced as a ring with individual engraving, "said Strohschein from 3D Activation.
More about the 3D online configurator can be found on 3D Activation´s website (for customer in Germany only).
Source: