China are powering up with advancing in industrial 3D printers. Developed and Manufactured in China is the new trend.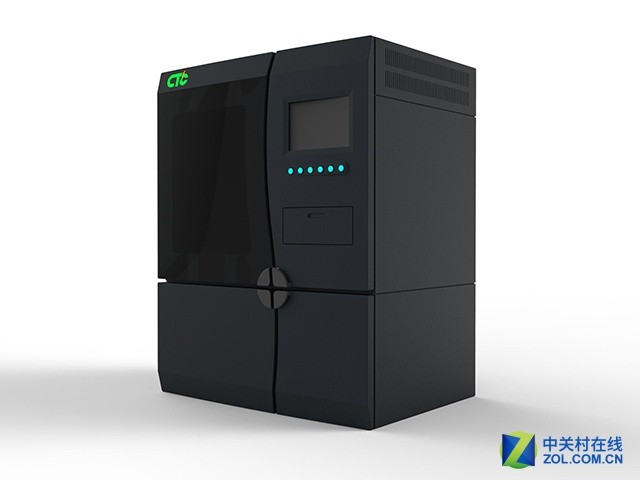 While China have floods of home desktop 3D printers, the industrial side lacks. Most 3D printing enterprises started quite late in China compared to the US, it is however changing as more and more enterprises have been investing in industrial 3D Printers Companies. One of them are Zhuhai West Electronic Co., Ltd, more known as CTC. The company have achieved double of earnings growth during 2015 mostly because of their involvement in the 3D printing industry. According to the company the success have been due to them releasing new products, making technical lectures, industrial cooperation, year-end promotions and other marketing activities throughout the year in 2015.
At the beginning of 2016, Zhuhai West Electronic Co., Ltd declared to fully invest in industrial 3D printing with the launch of its first high-speed laser galvanometer scanning technology industrial-grade SLA 3D printer -Riverbase 500.
According to data released by IDC, the 3D printing industry receives 70% of its sales from sales and application from industrial equipment's. This indication clearly indicates that many big enterprisers as of current state will rather invest in industrial 3D printers than home desktop printers in order to profit.
Further, another indication is HP (world biggest paper printer manufacturer) who will soon release their first industrial 3D printer to the market market. According to HP they will release their industrial-grade inkjet 3D printer to the market this year and that it will revolutionize the market. The decision to release an industrial 3D printer by HP make sense, as this is the market that a company can make most profit currently.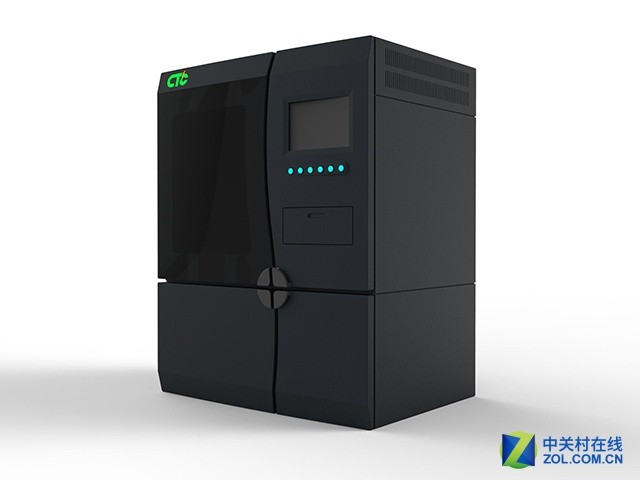 CTC new SLA 3D Printer is 1.75 meters long, 1.10 meters wide and 1.95 meters high. The color is grey with curved inner panels. The design is dynamic, making the printer more personalized.
The machine uses Gcode format to 3D Print and are using its own independent RiverOS to operate.
The technology the Riverbase 500 uses are SLA which is a form of additive manufacturing technology that produce parts layer by layer using photo-polymerization, a process by which light causes chains of molecules to link together, forming polymers. This technology are also most used technology for industrial 3D printers as for today. According to statistic the world's total installed various types of industrial-grade 3D printers are of the types that uses SLA.
In China, the use of industrial-grade photo-curable 3D printers are 60% of all industrial 3D printers installed-most which are imported.
Starting price for CTC Riverbase 500 in China are RMB 530,000, while the price for the US market will stick around $ 86,000.
Riverbase 500 have these technical highlights:
● High-precision lead screw drive rail movement, uniform coating systems for vacuum adsorption reliability.
● Software which automatically optimizes the scan path, improving processing speed.
● Laser power line measurement, optimization of process parameters set.
● Automatic level control to ensure precision parts.
● Unique entity, separate scanning support designed to bring convenience after treatment.
● High degree of automation, automatic process control, 24-hour unattended.
And the technical spec:

Laser Type: solid-state lasers
Wavelength: 355nm
Power: 300MW-500MW
Material: photosensitive resin (Photosensitive resin)
Laser scanning system LASER SCAN SYSTEM
Effective spot diameter: 0.10 ~ 0.16mm
Scanning galvanometer: F-THETA-LEN system
Part Scanning speed: 6.0-12m / s
Print Volume BUILDING VOLUME
Volume: 100.0L,
XYZ: 500mm (X) × 400mm (Y) x300mm (Z)
Control Software SOFTWARE
Operating System: Windows 7, XP
3D operating software: Riverside OS
Data format: Gcode
CAD Interface: 3D design software, STL file format
Source: oa.zol.com.cn